[URGENT] Notice on the Prevention of Infection with the Novel Coronavirus
As a precautionary measure against coronavirus, all students are advised to follow the instructions below.
Students who have any respiratory symptoms(e.g. fever, coughs, sore throats) after visiting China must contact the Korea Centers for Disease Control and Prevention Call Center at 1339 or local public health center before visiting any medical clinic or hospital.
Even if you do not have any symptoms of infection of the virus, please follow the instructions below.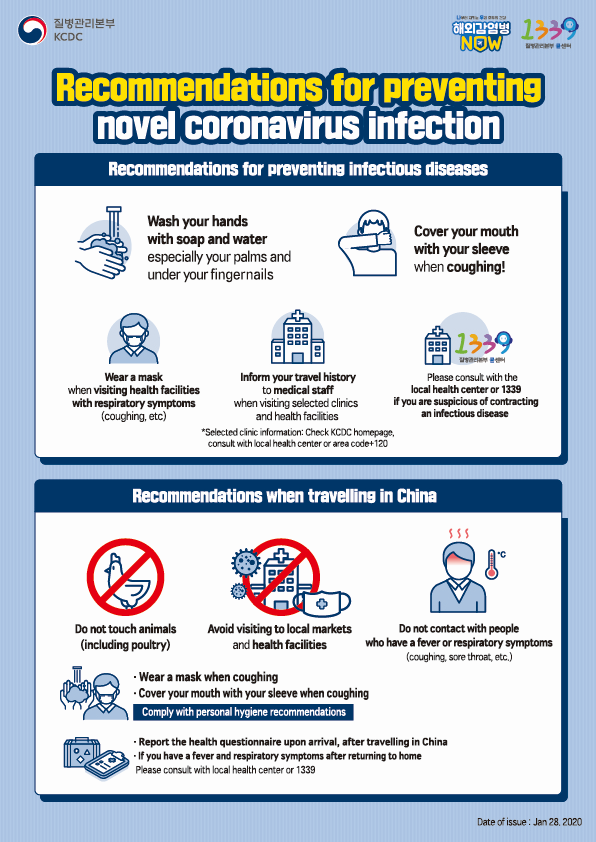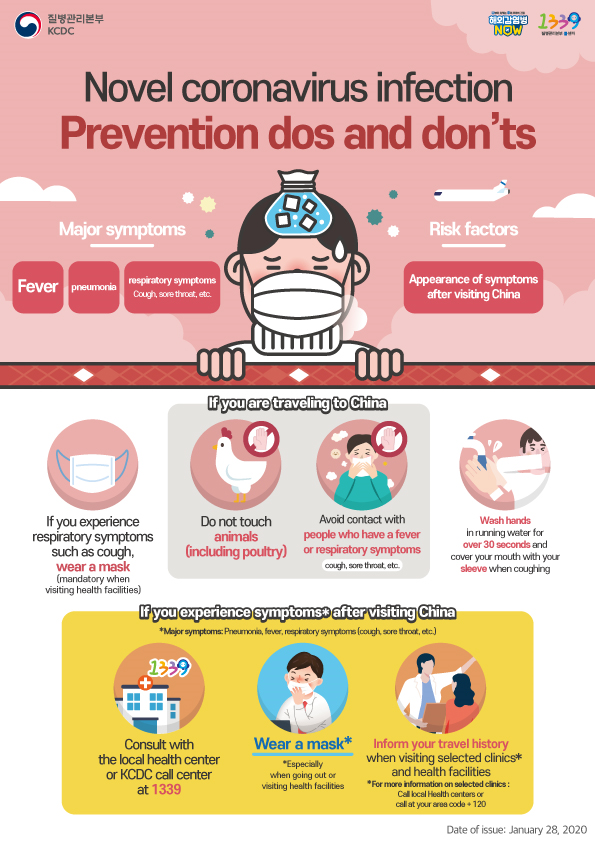 Attachment

There is no Attachment
다음글

[Animal and Plant Quarantine Agency] Preventive Measures against the Spread of African Swine Fever

국제학생팀

2020-02-13 17:04:27.0
이전글

[Notice] 2020-1 International Student Scholarship Application

국제학생팀

2020-01-03 16:54:33.0