2023-1 외국인 유학생 한국문화체험
2023-1 Korean Culture Program for International Students
※ English version provided below.
외국인 교환학생 여러분께,
안녕하세요, 이화여대 국제학생팀입니다.
국제학생팀에서 외국인 학생들을 위한 한국문화체험 활동을 진행합니다!
잠시나마 학업에서 벗어나 친구들과 어울리고, 한국의 다양한 매력을 보고, 경험하고, 체험할 수 있는 기회를 놓치지 마세요. 참가인원이 제한되어 있기 때문에 지원자가 많을 경우 조기 마감 될 수 있습니다.
<직조 키링 만들기 프로그램>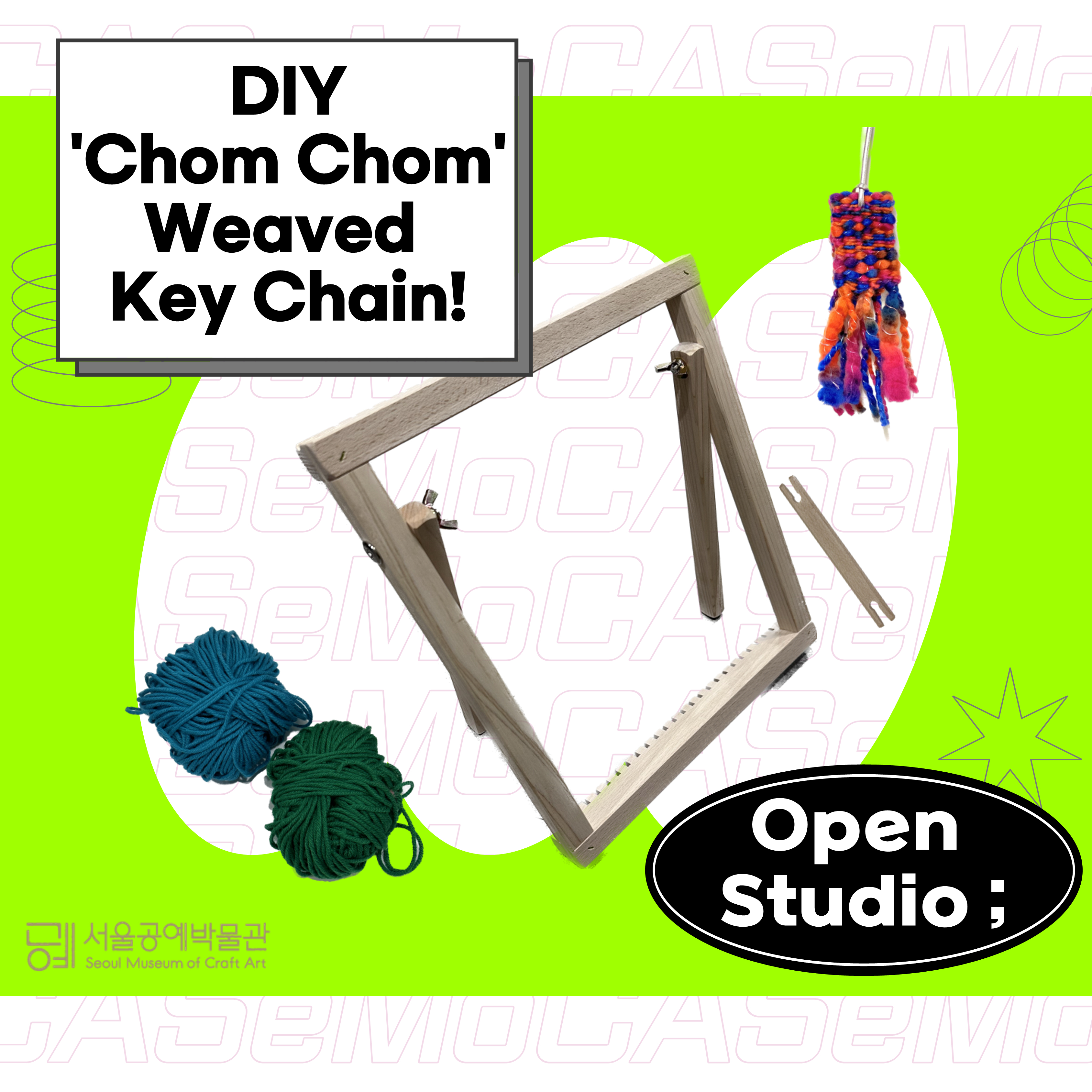 날짜 및 시간: 2023.5.31.(수) 14:00~15:30
장소: 서울공예박물관
만남 시간 및 장소: 2023.5.31.(수) 13:30, 지하철 3호선 '안국'역 1번 출구 앞
체험내용: '직조'를 통해 키링 만들기
참가비: 5,000원 (No Show 방지를 위한 최소한의 참가비로 참가 학생을 위한 선물 구매에 사용됩니다, 추가 비용은 국제학생팀에서 부담합니다. 참가비는 환불되지 않습니다.)
신청방법:
1. 온라인으로 신청 https://naver.me/x8inASm9 (5월 23일(화) 23:59까지)
2. 온라인 신청 후 국제학생팀(ECC B329)에 참가비 5,000원 제출해야 신청 완료 (5월 24일(수) 17:00까지)
※24일까지 참가비를 제출하지 않으면 신청이 취소되며, 참가비는 환불되지 않습니다.
Dear Ewha International Exchange Students,
Greetings from International Student Affairs Team of Ewha Womans University.
ISAT invites you to join our Korean Culture Program for international students!
Do not miss the great opportunity to have fun with your friends, See new things, experience more of Korea and try new activities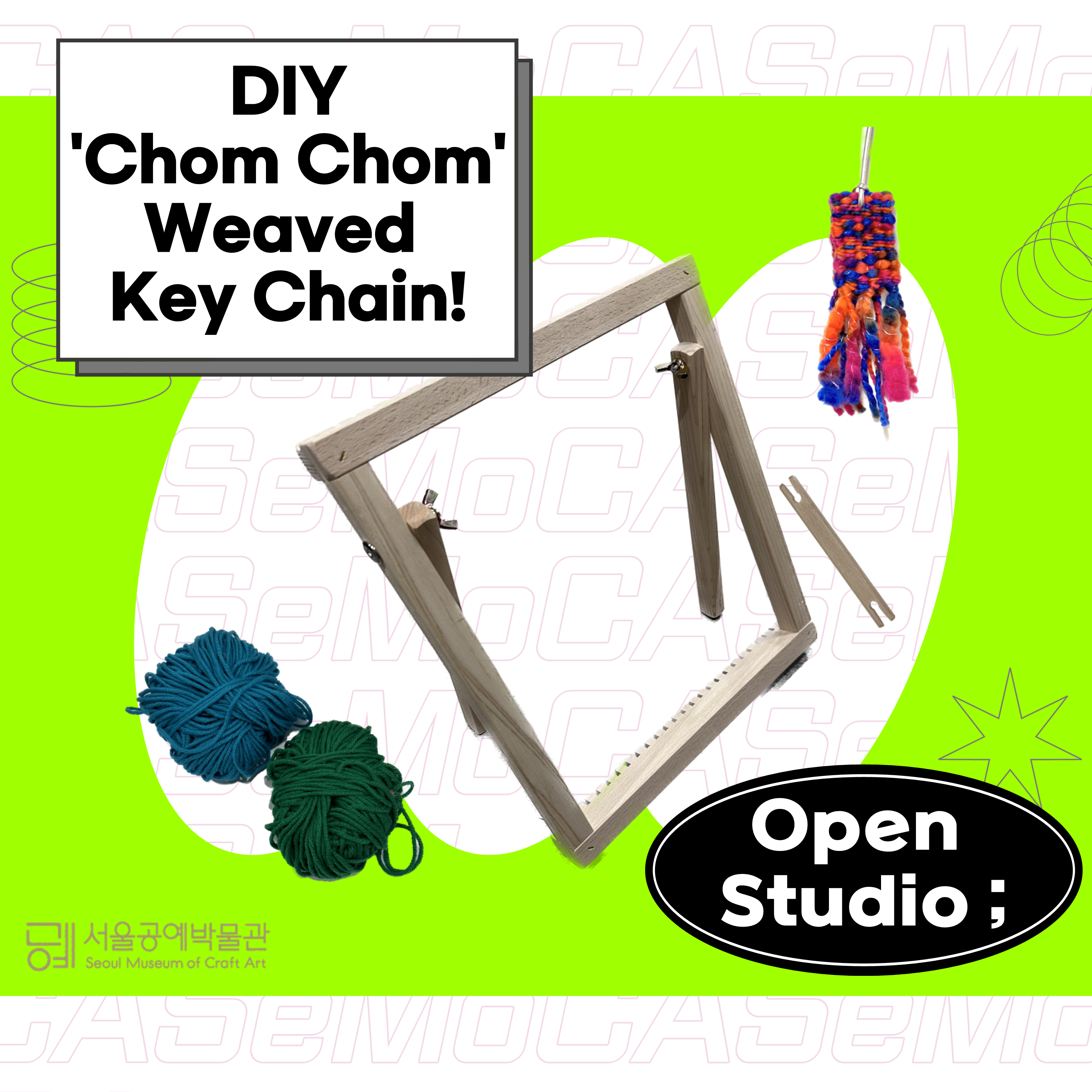 When: 2023.05.31.(Wed) 14:00~15:30
Where: Seoul Museum of Craft Art Exhibition building 3, 1F 'Open Studio'
When & Where to Meet: 2023.5.31.(Wed) 13:30. In front of subway line 3 'Anguk' station exit 1
Content: This DIY program allows you to create your own weaved keychain, using decorative craftwork and weaving techniques.
Participation Fee: 5,000 won (ISAT supports the remaining fee. 5,000 won is the minimum amount of fee to prevent no-show and for the gift. the fee is non-refundable)
How to Apply:
1. Online application https://naver.me/x8inASm9 (by 5/23(Tue) 23:59)
2. After online application, pay 5,000 won to ISAT office (ECC B329) (by 5/24(Wed) 17:00)
※ Your reservation will be automatically cancelled when you do not pay participation fee by 5/24(Wed). The fee is non-refundable.
As seats are limited for each activity, application may be closed before the deadline. Please note that if you do not pay the participation fee or not send the participation confirmation of program by the given deadline, your application will be cancelled.